Top 10 Most Viewed Items on Antiques.co.uk this month


Special offer from Homes & Antiques Magazine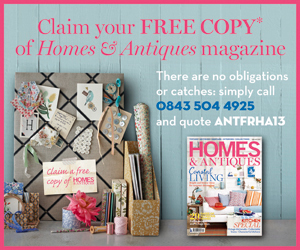 Claim your FREE COPY* of Homes & Antiques magazine
At Homes & Antiques, we love great design and beautiful objects from every era. Alongside our unrivalled guides to antiques and collectables, you'll find inspiring real interiors, sizzling style and decorating ideas, and a huge range of features on everything from heritage and architecture to vintage fashion. We do the practical stuff too – whether it's restoring antiques, tackling a new kitchen or valuing your vintage finds for you. We're not just a homes magazine but so much more. Why not try our amazing offer to find out for yourself?
There are no obligations or catches. Simply call 0843 504 4925 and quote ANTFRHA13.
*This offer is available to UK residents only and one copy is available per household. Offer closes on 20 September 2013. Your free copy will be the next available issue. Lines open Monday to Friday 8am – 8.30pm and Saturday and Sunday 10am - 4pm. Calls cost 5p per minute. Calls from mobiles and other providers may vary.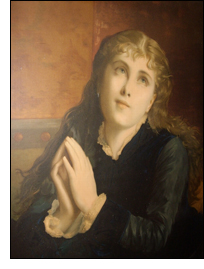 This week we are taking a look at antique prints, and focusing on prints of Victorian paintings. Prints done in this way says much for the popularity of the era and the styles used during this time. These fascinating styles and themes used in Victorian art were largely inspired by the many changes brought about by the industrial revolution. This period brought mass manufacturing techniques, great urbanisation and with it poverty, disease and hardship.

To counteract the effects of these massive changes Victorians chose to create artwork that idealised the Victorian period, almost as if they had chosen to create a world where the ugliness of the changes around them did not exist. There were many themes and styles and during this time; we saw the rise of the Pre-Raphaelite period in 1848 with themes of realism and truth in the natural world and in the second wave of this movement myth, ambiguity, chivalry and symbolism. read more


Iain Brunt is delighted to be able to announce the start of a series of art shows bringing art to the travelling public at London City Airport.

Milligan retail and the management of London city airport have kindly allowed Iain and his www.gonemodern.com a sister site of www.antiques.co.uk to create a number of original art shows allowing the busy members of the pubic to view and buy art at their leisure whilst they travel. His first show a series of works by the brilliant artist Carlo Gavazzeni Ricordi opened this Sunday and all his works can be viewed at www.gonemodern.com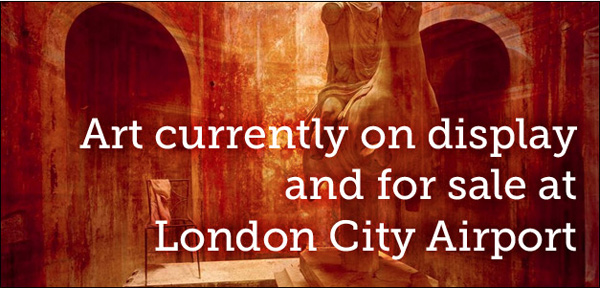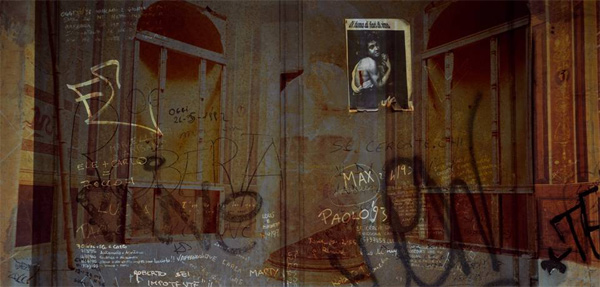 It makes more sense than ever to subscribe to Antiques.co.uk - our fees remain unchanged and continue to allow you to list UNLIMITED items! No wonder Antiques.co.uk attracts thousands of buyers every single day and growing!

Here are 10 very good reasons why Antique sellers choose Antiques.co.uk to display their items on the internet:

We are the number 1 ranking site for Antiques related searches on the internet today.

With over 50,000 items changing daily, we cover a wide-range of periods and styles.

With advanced searching techniques available to them, buyers trust that they'll receive quality results for their searches.

We can import your own catalogue/portfolio automatically from your site, saving you time and hassle. We can also automatically import your EBay Shop portfolio (if you have one).

Buyers regularly setup automated searches to notify them by email of new items matching their searches - matching you with them instantly!

Our geographically-aware technologies can allow buyers to find items near them, and even automatically display directions to your shop/place of business.

We're global. The site auto-updates the prices and descriptions of your items into 7 of the top global currencies and languages so that foreign buyers can see your antiques!

We are highly active within the Antiques industry, using our wide range of media contacts and high profile to support the trade.

At a time of financial constraints, our fees cost less than exorbitant print advertising (from just £50.00 for three months listings of unlimited items plus vat)



Most Recently Uploaded Items on Antiques.co.uk







If you would like to advertise in this newsletter please contact Iain Brunt on mail@antiques.co.uk