Top 10 Most Viewed Items on Antiques.co.uk this month


A RARE PAIR OF 19TH CENTURY BRAZIERS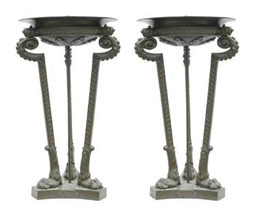 This rare pair of 19th century cast-iron braziers from a private collection in the United Kingdom has come onto the market for the first time in 70 years. Circa 1860's, these braziers were made by W Adis of Leicester Square, London to decorate and illuminate London Bridge Edward VII's wedding procession.

Each is 135 cms (53 inches) tall.


£18,500.00 for the pair plus delivery
All enquiries Iain Brunt
Mobile 44(0)7557400728
Office 44(0)2071934353
email iain@antiques.co.uk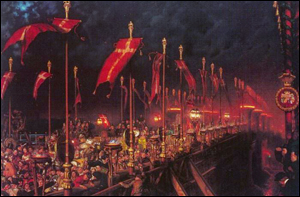 This painting shows the crowd on London Bridge on the night of 10 March 1863, celebrating the marriage of Princess Alexandra of Denmark to the future Edward VII with the braziers burning brightly.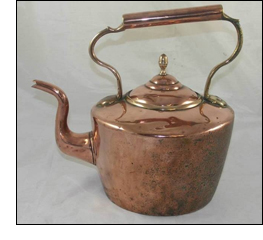 What could you possibly be interesting about Copper Kettles? Well, you may be surprised to find out...

Copper Kettles have far more personality and character than the soulless stainless steel descendants we have inherited, thanks to the discovery of electricity and new materials. The kettles we have today do not convey the domestic warmth and conviviality that surrounds the copper kettle. One imagines the hustle and bustle of a large and busy household at the centre of a busy working kitchen. The copper kettle sat at the centre of everything, suspended above the hearth or sitting on an iron hob; it was efficient, attractive, the very picture of domestic perfection. You may be forgiven for thinking this was the birth place of the copper kettle, but it has a far longer history than that... Read more on the blog >


Last Chance To Buy Tickets For The Secret Antiques Dealers' Ball
This year the evening will not only promote & celebrate the antiques trade, we will also be raising funds for Marie Curie Cancer Care. Tickets are £75 per person, or tables of 10 are £675
For further information contact: ab@alasdairbrown.com 07836 672 857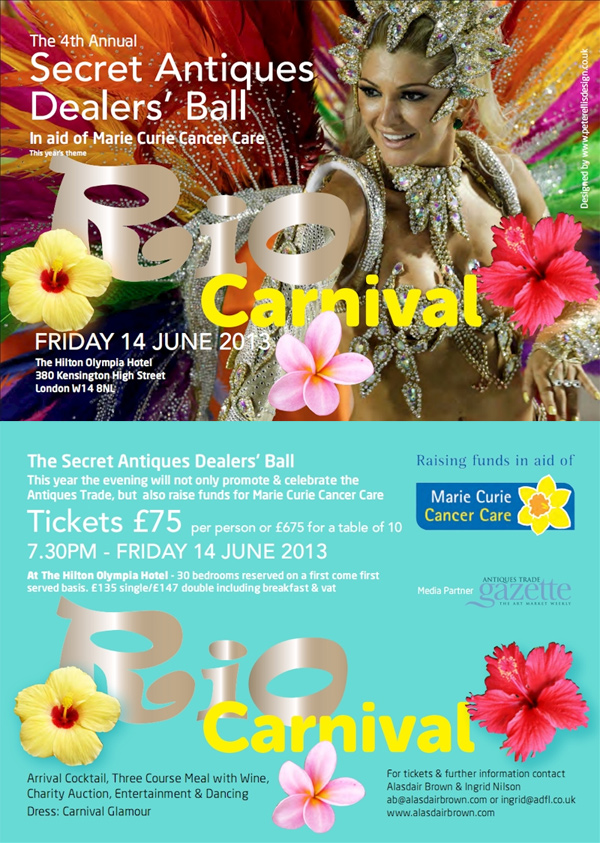 We are a fully independent insurance broker, whose owners were originally antique dealers in Westbourne Grove, diversifying into insurance in 1980. Staying true to our roots, art and antiques has remained our core market over the past three decades. We can provide cover for private and corporate collectors, home buildings and contents, antique dealers and restorers, property owners and a wide selection of other businesses. Whatever your circumstances, we're confident we can help you!

Our experience and expertise has enabled us to negotiate access to a range of specialist products, ensuring our customers get the most out of their insurance, in terms of cover, service and value for money.

For more information, or to obtain an obligation-free quote, give us a call on 01707 828 081 or email us at mail@hydeparkinsurance.co.uk.

We are delighted to be working with antiques.co.uk, and look forward to hearing from you!


Here are 10 very good reasons why Antique sellers choose Antiques.co.uk to display their items on the internet:

We are the number 1 ranking site for Antiques related searches on the internet today.

With over 50,000 items changing daily, we cover a wide-range of periods and styles.

With advanced searching techniques available to them, buyers trust that they'll receive quality results for their searches.

We can import your own catalogue/portfolio automatically from your site, saving you time and hassle. We can also automatically import your EBay Shop portfolio (if you have one).

Buyers regularly setup automated searches to notify them by email of new items matching their searches - matching you with them instantly!

Our geographically-aware technologies can allow buyers to find items near them, and even automatically display directions to your shop/place of business.

We're global. The site auto-updates the prices and descriptions of your items into 7 of the top global currencies and languages so that foreign buyers can see your antiques!

We are highly active within the Antiques industry, using our wide range of media contacts and high profile to support the trade.

At a time of financial constraints, our fees cost less than exorbitant print advertising (from just £50.00 for three months listings of unlimited items plus vat)



Most Recently Uploaded Items on Antiques.co.uk







If you would like to advertise in this newsletter please contact Iain Brunt on mail@antiques.co.uk