Top 10 Most Viewed Items on Antiques.co.uk this month



We are a fully independent insurance broker, whose owners were originally antique dealers in Westbourne Grove, diversifying into insurance in 1980. Staying true to our roots, art and antiques has remained our core market over the past three decades. We can provide cover for private and corporate collectors, home buildings and contents, antique dealers and restorers, property owners and a wide selection of other businesses. Whatever your circumstances, we're confident we can help you!

Our experience and expertise has enabled us to negotiate access to a range of specialist products, ensuring our customers get the most out of their insurance, in terms of cover, service and value for money.

For more information, or to obtain an obligation-free quote, give us a call on 01442 450 440 or email us at mail@hydeparkinsurance.co.uk.

We are delighted to be working with antiques.co.uk, and look forward to hearing from you!


The Secret Antiques Dealers' Ball
This year the evening will not only promote & celebrate the antiques trade, we will also be raising funds for Marie Curie Cancer Care. Tickets are £75 per person, or tables of 10 are £675
For further information contact: ab@alasdairbrown.com 07836672857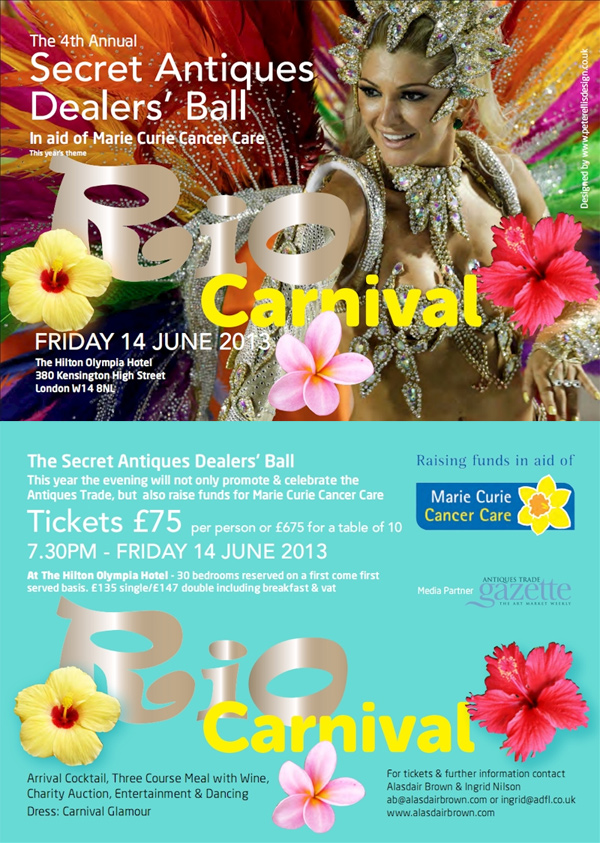 Netpay
NetPay is the new kid on the credit and debit card payment processing block, a beneficial independent force for merchants in this overly bank dominated industry.

NetPay merchant services enable your business to manage its vital transactions and control these core costs more effectively. With a refreshingly transparent, open and honest approach, faster payments and statements that actually make sense, NetPay has no hidden costs or in contract price rises. Plus NetPay has developed a user-friendly, web-based reporting system called Revolution that provides visibility and useful management information on all your transactions.

Online and in store card payments are now a way of life and NetPay works with customers to become PCI DSS compliant and minimise financial risk. With 24/7 support, Amex, and a range of stylish Ingenico terminals, why not revolutionise your payment processing arrangements?

For information please contact David Hornsby on 07970066894 or Nicholas Le Seelleur on 07767891820. david.hornsby@netpayms.co.uk and nicholas.leseelleur@netpayms.co.uk.



WIN 6 MONTHS FREE SUBSCRIPTION TO ANTIQUES.CO.UK
For your chance to win 6 months free subscription to Antiques.co.uk to list unlimited items - worth £125, please answer the following question:

Can anyone name or give us a clue who this work may be by? It is being sold by one of our sellers on antiques.co.uk further details can be found here.

Please email your answers to mail@antiques.co.uk

Competition prize is restricted to new members only. The results will be published in our next newsletter.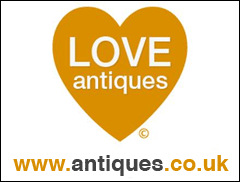 We have very competitive advertising rates below to reach thousands of interested customers on WWW.ANTIQUES.CO.UK

Permanent fixed boxes on our home page are £55 per week (+VAT).

A entry in our links section is charged at £75-00 per year (+VAT).

We have a monthly newsletter which we send out by email to 25,000 antique dealers, collectors, museums, art galleries and interior designers throughout the world. To have 100 words of text, a direct link to your website, your contact details and image 450 x 450 pixels the price is £55 (+VAT). We only have 4 spaces for this newsletter each month so please book early to reserve your section. Order of advertisers is calculated on a first come, first served basis.


Here are 10 very good reasons why Antique sellers choose Antiques.co.uk to display their items on the internet:

We are the number 1 ranking site for Antiques related searches on the internet today.

With over 50,000 items changing daily, we cover a wide-range of periods and styles.

With advanced searching techniques available to them, buyers trust that they'll receive quality results for their searches.

We can import your own catalogue/portfolio automatically from your site, saving you time and hassle. We can also automatically import your EBay Shop portfolio (if you have one).

Buyers regularly setup automated searches to notify them by email of new items matching their searches - matching you with them instantly!

Our geographically-aware technologies can allow buyers to find items near them, and even automatically display directions to your shop/place of business.

We're global. The site auto-updates the prices and descriptions of your items into 7 of the top global currencies and languages so that foreign buyers can see your antiques!

We are highly active within the Antiques industry, using our wide range of media contacts and high profile to support the trade.

At a time of financial constraints, our fees cost less than exorbitant print advertising (from just £50.00 for three months listings of unlimited items plus vat)



Most Recently Uploaded Items on Antiques.co.uk







If you would like to advertise in this newsletter please contact Iain Brunt on mail@antiques.co.uk