Top 10 Most Viewed Items on Antiques.co.uk this month


Chance To Be On Telly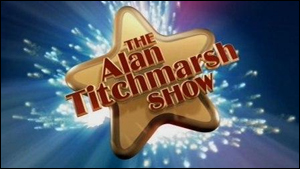 Have you ever wanted to be on Telly? Well this could be your chance to appear on 'The Alan Titchmarsh Show' every Wednesday at 3pm.

If you have any interesting items that you are looking to sell and would like to show them off to the nation then the show wants to hear from you. They're after everything from the fascinating to the downright quirky. As long as you're passionate and ready to show it off. If you are interested then please contact the show on alan@spungoldtv.com.


Antiques.co.uk announces the launch of English Home Magazine's new Antiques app
Archant Ltd which publishes magazines including The English Home magazine are currently launching an Antique Dealers App which is available through Apple products including iPad and iPhone. The app will solely focus on Antique Dealers and act as an essential resource for users to find dealers around the UK.

This is an opportunity for Antique Dealers to have a presence on the App as it will act as a directory, linking users directly to the featured dealer's website. Dealers will be able to feature 3 images, 150 words of text which will be designed and edited by our editorial teams as well as links directly to their website and also video content if available. It will be a digital magazine format each Dealer will have a full page presence.

Archant are offering clients the opportunity to be involved for just £150 + vat total for one year's presence. The App will be free for users to download on to iPhones and iPads and Antique Dealers can regularly change their copy throughout the year.

Please click here to view the app - Antiques App

With the vast sales on Apple mobile devices continually growing, having a presence on the App is a great marketing tool, it not only increases brand awareness but also a great way to reach an expansive international audience. Users would also be able to share this with friends via Facebook, Twitter or email. Please don't hesitate to contact me to discuss the opportunity further.

We do hope you would like to part of this new exciting concept and look forward to hearing from you.


English Country Antiques
When asked to help furnish a Caribbean home with antiques Iain and his team were hoping to find something in the UK to make life easier. Thank heavens for Mike mead and English Country Antiques who had this great Palm tree. Thanks mike see more of his items here



January Quiz
Thank you for all your entries - we were bombarded with correct answers. For those of you who have not yet claimed their prize please do so now at mail@antiques.co.uk

The best answer goes' to Barrie Wallis, thank you, he says "its got to be answer 'c' - where else can you get better value for money?"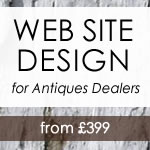 We are pleased to announce the launch of our new website design and consultation services from ph9, our affiliate partner in producing web sites specifically for Antiques Dealers.

Ph9 are a company who believe in making computers and the web easy for Antiques dealers. They produce web sites which help Antiques businesses save time, make more sales, look stunning, and are easy to update.

They work with Antiques Dealers of all abilities, and show their clients how to update their web sites and provide great remote help by remote controlling into your computer so it's like they're sitting next to you, no matter where you're located!

Their web sites are great for both dealers who do have a shop, and also those who don't.

Their web sites are integrated with the antiques.co.uk platform (using our XML feed service) so whenever you add an item to your own web site it's uploaded straight to antiques.co.uk - so it's time efficient.

What's more, all new websites come with an offer
of a half-price membership of Antiques.co.uk!

ph9 have produced web sites for the likes of Christopher Hodsoll, Spencer Swaffer, Martin D Johnson Antiques, Appley Hoare and others. They have clients in the UK, USA and across Europe.

They provide two types of web sites:- All of their web sites can be customised to have any features you require, and ph9 offer a great range of add-ons to help you get the most of the web.

Ph9 have been around since 2004, so won't disappear on you like many other web agencies. Plus they provide you the ongoing support and help so you've always got someone you can talk to.

For more information contact Rob or Sam on 020 8819 8383, email hello@ph9.com or visit www.antiqueswebdesign.com, remembering to mention Antiques.co.uk in order to take advantage of the half-price membership offer!


Our fees remain the same in 2013
It's just 55p per day to list and sell unlimited items on Antiques.co.uk
There are no extra fees or commissions.


NATIONAL ANTIQUES WEEK
20 -28 APRIL 2013
Championing Young Members of the Antiques Trade
YOUNG GUNS OF THE TRADE AWARD


The organisers of National Antiques Week are delighted to announce The Young Guns of the Antiques Trade Award which will be presented to the winning young member of the antiques trade and 2 runners up at an awards ceremony followed by a celebration party at The Decorative Antiques and Textiles Fair, Battersea Park, London SW11 at 6 pm on Thursday 25 April 2013.
For more information on the prize and nominees, click here.



Most Recently Uploaded Items on Antiques.co.uk







If you would like to advertise in this newsletter please contact Iain Brunt on mail@antiques.co.uk