featured item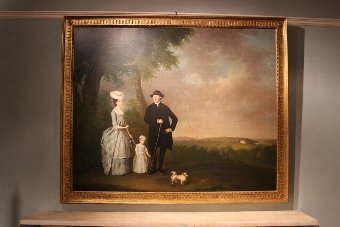 £19,000.00
oil on canvas attributed to wiliam williams (1727-1791) Read more
BROWNRIGG @ HOME LTD

jewish eligibility card for butter, berlin, 1942.
Eligibility card for butter.

The entire letter is printed in bold orange with the letter J. This is a sign that this voucher is intended for Jews. Berlin, 1942.

[1] leaves, paper. 15x16 cm German.

Condition: Very good, some of the chips were in use.
Auction Date: Sunday 14 October 2018