featured item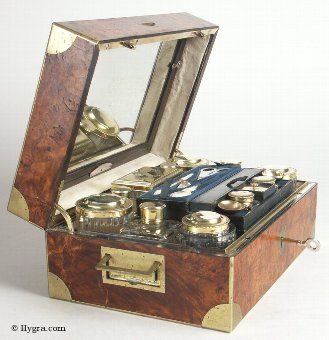 £3,800.00
a fine paris nécessaire de voyage tightly packed with ... Read more
Hygra.com Antique Boxes

**gaston charles vuillier - 1847-1915 (french)
Rabbi
watercolor on paper
h:59 w:48 cm.
signed, inscribed in Hebrew upper left, located 'Tunis' lower left

Other Notes: Location: Israel.
For estimated delivery time please contact us.

** by a lot number indicates an item that arrived from outside Israel and is subjected to the Israeli tax laws meaning an 17% value added tax on the purchase price and the buyer's commission. This tax will not be collected from foreign residents paying in foreign currency and exporting the item(s) via a shipper recognized by Matsart.
Auction Date: Wednesday 10 October 2018