featured item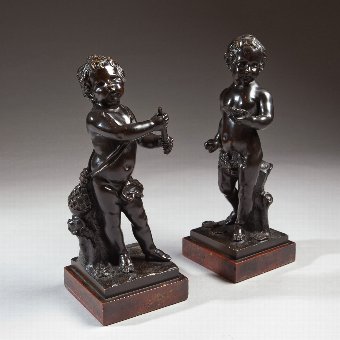 POA
a pair of bronze cherubs on marble bases Read more
Nicholas Wells Antiques ..

5 large photos from the film "out of evil", 1950.
The film was produced in 1950, based on a short film directed in 1946 by Helmar Lerski. Based on the true story of the first child of Kibbutz Beit Alfa. His parents were from the founders of the Kibbutz, and when they fell in love they were condemned by many for breaking the comune solidarity and enlarging the expenses of the young and poor settlement. The parents and their young boy left back for Europe, where they were murdered in the Holocaust. Their boy, who survived, came back to the Kibbutz, and was then killed in the independence War.
Film was directed by Yosef Krongold. Photos by Kurt Triest. All signed on berso with photographer's stamp. 23X18 cm. Very Good condition.
Auction Date: Wednesday 17 July 2019