late 18th century delft rack in oak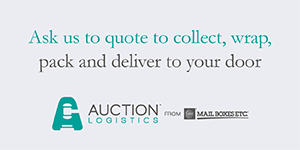 Good late 18th Century oak Delft Rack with a boarded back, the ends for individual pottery, wavy top border under dog's tooth dental moulding.

Delftware
Delftware, or Delft pottery, denotes blue and white pottery made in and around Delft in the Netherlands and the tin-glazed pottery made in the Netherlands from the 16th century.
Delftware in the latter sense is a type of pottery in which a white glaze is applied, usually decorated with metal oxides. Delftware includes pottery objects of all descriptions such as plates, ornaments and tiles.
Circa: 1780-1790
Item Reference = 6270
Height 44.00 inches
Width = 65.00 inches
Depth = 6.50 inches
Condition = Very Good
Windsor House Category = Dressers
Antiques.co.uk Ref: 38X7RFQD
Materials:

Oak
Windsor House Antiques
Established in Leeds, Yorkshire in 1957 by our chairman D Kevin Smith, Windsor House Antiques has grown from a small one-man operation into a globally recognised company. In 1999 it was decided to relocate the showrooms to London in order to attract more overseas clientele but still keeping warehousing and the core of the workshops in Leeds. In 1999 an opportunity arose to purchase a second company, Berengar Antiques, operating from significant premises in Northamptonshire. Barnwell Manor, a former royal residence, offers an ideal opportunity to present stock in a period setting and is open strictly by appointment. The company is able to offer, in its combined locations, over 30,000 square feet of stock, both restored and unrestored, to trade and private clients. We also have a Helicopter pad at Barnwell Manor. Its "in house" interior design and research division works closely with private clients as well as established design companies. Almost all restoration is carried out on site with only small and highly specialised restoration given to craftsmen outside the company. Stock items range from £100 to nearly one million pounds with the emphasis on quality and condition. All of our items are chosen for their quality, authenticity, colour of wood, graining, style and line. Hopefully this comes across in the images on our website. However please feel free to contact us for a full condition report for any of the items. The companies are members of LAPADA, where Kevin Smith acted as vice chairman for 23 years, and also CINOA a confederation of leading antique dealers and adheres to both organisations strict codes of practice.
Other antiques available from windsor house antiques