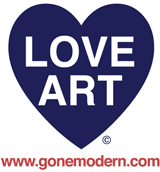 Pair of Teapots
Pair of late 19thC teapots.
Price: SOLD
Sold Item: We're sorry, but this item has been sold. However, we can notify you automatically via email when similar items are added to the site. This service is free and quick to setup.
If you would like to receive notifications of similar items, please click here.
Seller Information:
McBains of Exeter , Exeter , UNITED KINGDOM
Ask for extra photo & sizes.....
We have a well laid out bright & spacious show rooms open to the public Mon-Fri 9am-530pm Sat 10am-1pm Closed Sun & Bank Holiday Weekends
Find me on Facebook working all my pictures on there 200pics in all the albums updated most days along with this site & 2 others.......Ask for extra pictures i usually have them available.
Dealing with the trade & public we have items for everyone Based 1/2mile from car park @ Exeter Airport where we have been trading for 25yrs!
Dealers Trade Space Available from £250 12" x 20" Pitch Short Term Lets Call Gordon
We do offer a full money back guarantee if you are not happy for what ever reason within a 7 day period as long as you pay for the transport back.
Other Antiques available from McBains of Exeter