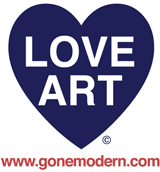 FINE NINETEENTH CENTURY WATERCOLOUR OF GLASGOW
fine watercolour of Glasgow cityscape with cathedral and figures in the foreground in original black swept frame with gilt slip. 20 1/2 ins by 15 3/4.
Materials:

watercolour on paper in ebonised frame

Width:

52

Height:

40
Price: SOLD
Sold Item: We're sorry, but this item has been sold. However, we can notify you automatically via email when similar items are added to the site. This service is free and quick to setup.
If you would like to receive notifications of similar items, please click here.
Seller Information:
Prometheus Antiques , Newark , UNITED KINGDOM
Prometheus Antiques, as the name suggests, is a dealership that seeks to bring a little illumination into the world of Art, Antiques and Period Interiors, for those seeking to buy quality, value for money, Antiques.
The idea behind Prometheus Antiques online has been to give us a 24 hour virtual display space for our stock of quality Antiques and Artworks, presented in a visually interesting, creative and thought provoking way. In these busy days it can be difficult to find the time to visit shops, so please take the time, at anytime, to peruse Prometheus Antiques, we are open to all, welcoming customers old and new.
So, whatever your style, be it Medieval or Avant Garde Moderne, please take the time to look around, and please feel free to contact us with any questions or comments, we are only too happy to talk in person, or come see the articles at our shop at 55 Castlegate, Newark on Trent, where we are open mon to sat 10till4.
We can take payments by cheque, cash, bank transfer or all major credit or debit cards, and we are able to organize shipping both local and worldwide. Do contact us we are here to help.
shop number: 01636 700076
Mobile: 07932 624971
Email: info@prometheusantiques.com
Web: www.prometheusantiques.com
Other Antiques available from Prometheus Antiques