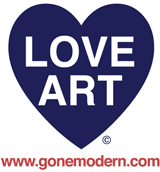 FINE FRENCH C.1800 INFANTRY OFFICER'S EPEE - WITH 17TH CENTURY RAPIER BLADE - RETAILED BY HARVEY WITHERS
Excellent c.1800 French Napoleonic Infantry Officer's Sword Epee. With typical knight's-head pommel, chequered ebony grip and brass banding. Finely detailed brass shell guard. Blade is from a 17th Century Spanish rapier and is deeply stamped with maker's name of ANTONINO(?) SEBASTIANO TOLEDO. Excellent condition throughout. Blade length is 31 inches (37 inches overall).
ANOTHER QUALITY ANTIQUE SWORD RETAILED BY HARVEY WITHERS
Height:

37 inches
Price: SOLD
Sold Item: We're sorry, but this item has been sold. However, we can notify you automatically via email when similar items are added to the site. This service is free and quick to setup.
If you would like to receive notifications of similar items, please click here.