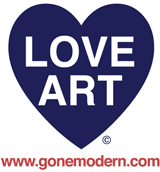 A RARE FRENCH PERCUSSION CAP FLARE PISTOL
Lot 52 in the auction of Wednesday 28 April 2010.
A RARE FRENCH PERCUSSION CAP FLARE PISTOL
the walnut "barrel" divided horizontally and hinged by the hammer, lined brass powder channel and flare cup, wooden stock mounted in regulation brass furniture with separate components stamped with an anchor and proof marks -- 21in. (53.5cm.) long
Similar examples but using an earlier flintlock mechanism were sold by Messrs. Sotheby's: Visser Collection Part 1, 3rd July, 1990, lot 63; and Bonham's San Francisco Arms & Armour, 2nd June 2009, lot 3162.
Click here to view this auction lot
Price: SOLD
Sold Item: We're sorry, but this item has been sold. However, we can notify you automatically via email when similar items are added to the site. This service is free and quick to setup.
If you would like to receive notifications of similar items, please click here.